The health of individuals is a strong indicator of the health of a community. Achieving and maintaining good health is important during all stages of life, from conception through childhood, into adulthood and through older age. To improve the health of our community, we must all become more aware of health risks, starting from early on. Whether it is a teen struggling with their mental well-being, a senior in need of some support and care, or a survivor of abuse seeking a safer environment, United Way is fighting to improve the quality of life for all.
Our community is healthier: Last year, 2,676 youth and adults had increased access to health care programs, health and wellness services, and safer and healthier communities.
In 2022, United Way invested in eight programs, including community-wide initiatives.
Our Goal in Health:
Promote Safe and Healthy Communities 
Make a Difference Day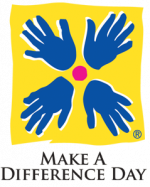 Marshfield community members come together and make a difference in our city by raking leaves for Marshfield elderly and disabled residents whom are unable to do so themselves. More info.
Marshfield Area Respite Care Center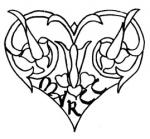 The primary service is a peaceful and serene social daycare program for the participants and their caregivers every weekday from 10 a.m. to 4 p.m. More Info.
Home Delivered Meals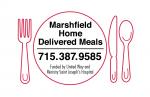 The Home Delivered Meals Program enables elderly and disabled individuals to continue living independently in their own homes, eliminating or delaying the need for moving to a care facility.
Children's Wisconsin Child and Family Counseling

Therapists work with children and teens, their parents, family members and other people important to them.  The goal of counseling is to learn skills that manage stress, work out conflict, and build up relationships.
Nutrition On Weekends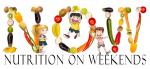 The Nutrition On Weekends program is a collaborative, community effort to target childhood hunger. The program provides healthy, ready-to-eat nutritional foods for children during the weekend. The program was created in response to data collected from Marshfield students as part of the Youth Risk Behavior Survey. In 2012, 20% of students surveyed indicated he/she had gone to bed hungry at least once in the past thirty days because there was not enough food in the home. In 2017, 27.1% of Marshfield Middle School students and 20.4% Marshfield High School students indicated he or she had gone to bed hungry at least once in the past 30 days because there was not enough food in the home. More info.
SDM Mental Health Consortium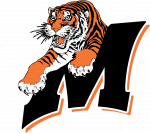 SDM Mental Health Consortium is a collaboration across systems to improve mental health access and outcomes for youth and families by providing mental health training to staff, families, and the community that will benefit student outcomes. Help to reduce mental health stigma in the district and community.
Right 2 Play 4 All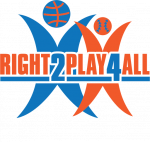 Right 2 Play 4 All is a program of the Marshfield Area United Way and is committed to promoting a healthier and safer lifestyle for children in the Marshfield Area through the power of sports and other extra-curricular activities. The scholarships are for children of all ages who would like to participate in a healthy activity but whose family needs a little extra help covering the costs and fees associated participating in the sport/activity. More info. 
PDC Orenda Center (Adult, Youth, Shelter Services)

Personal Development Center Inc. (PDC) is a private, non-profit organization dedicated to creating a community free from the threat of violence. Our mission is to assist those in distress by identifying options and resources, promoting safety, building hope, and strengthening individuals, families, and our community through case management, advocacy and education. More info.