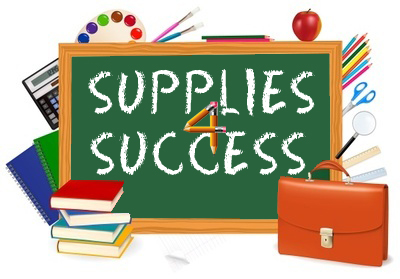 Last year we supplied nearly 700 area children with backpacks and school supplies through the Supplies 4 Success event. Help ensure our local kids have the tools they need to get the bet possible start for their upcoming school year by taking part this summer!
Ways You Can Help:
Donate backpacks and/or school supplies and drop them off at Marshfield Area United Way (612 W Blodgett Street) Monday-Friday, 8:00am to 4:30pm or any of our public drop off locations. For a list of supplies needed click HERE.

 

Click the link below to give a monetary donation and sponsor a local child in need.

Sponsor 1 Backpack with Supplies: $50.00

Sponsor Supplies: $25.00
Are you looking for assistance with a backpack & school supplies for your children for the 2023-2024 school year? 
Our service area includes the following school districts:
Auburndale, Granton, Greenwood, Loyal, Marshfield, Pittsville, Spencer, and Stratford
If your child(ren) attend school in any of these schools, please click the red button below to complete registration! Children registered for this assistance will receive a backpack and school supplies to get them started with the essential items they need have get a good start to their school year.
Please note: Pre-registration is required. Registration will remain open through Friday, July 14, 2023.